At Chambers Art & Design, we work with leading interior designers, architects, builders, and general contractors in the San Francisco Bay area and beyond to produce a range of residential products.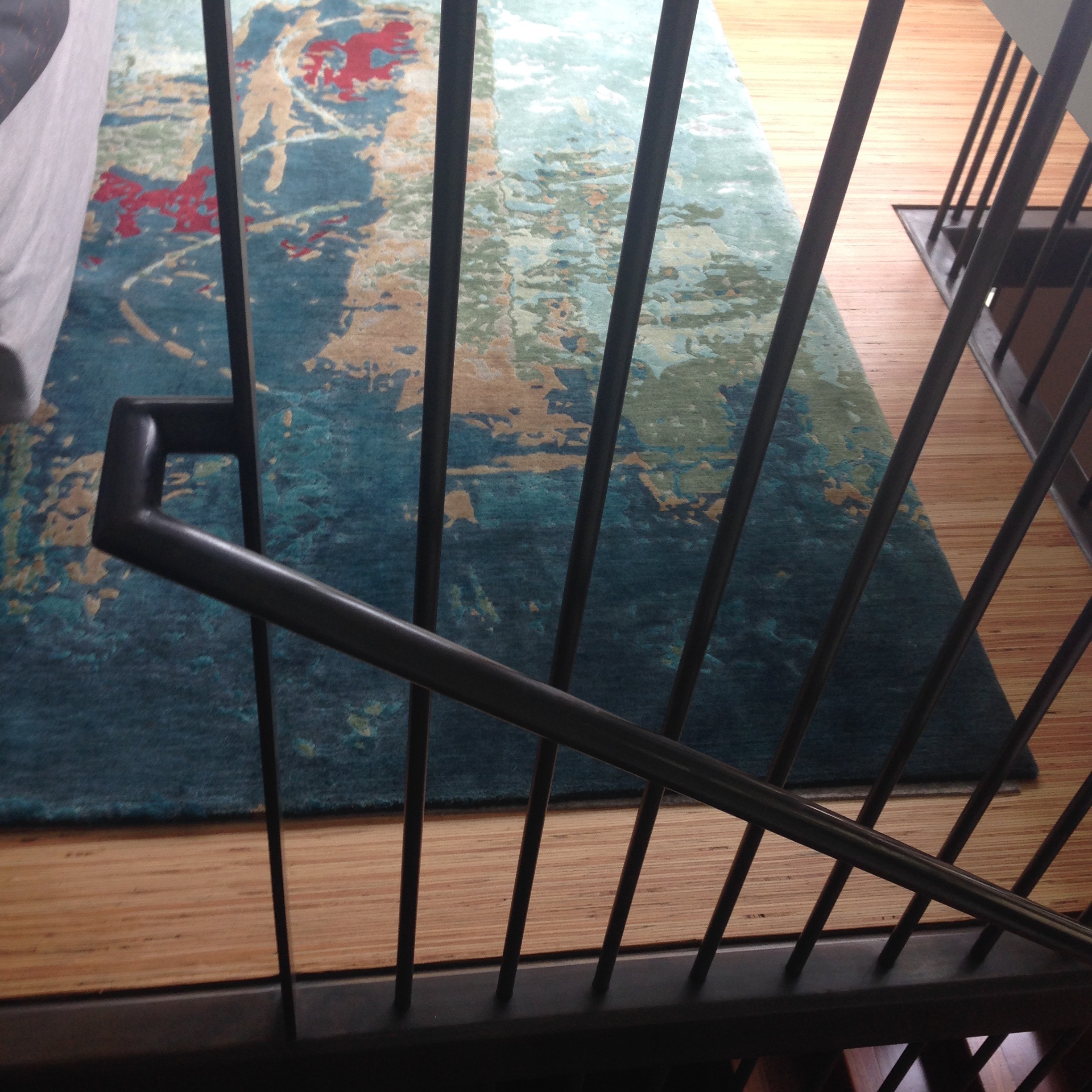 Blackened steel railing
Partnered with Jeff Gard architects for private residence.
Patinated brass tile wall
Developed for Geremia Design for a private residence.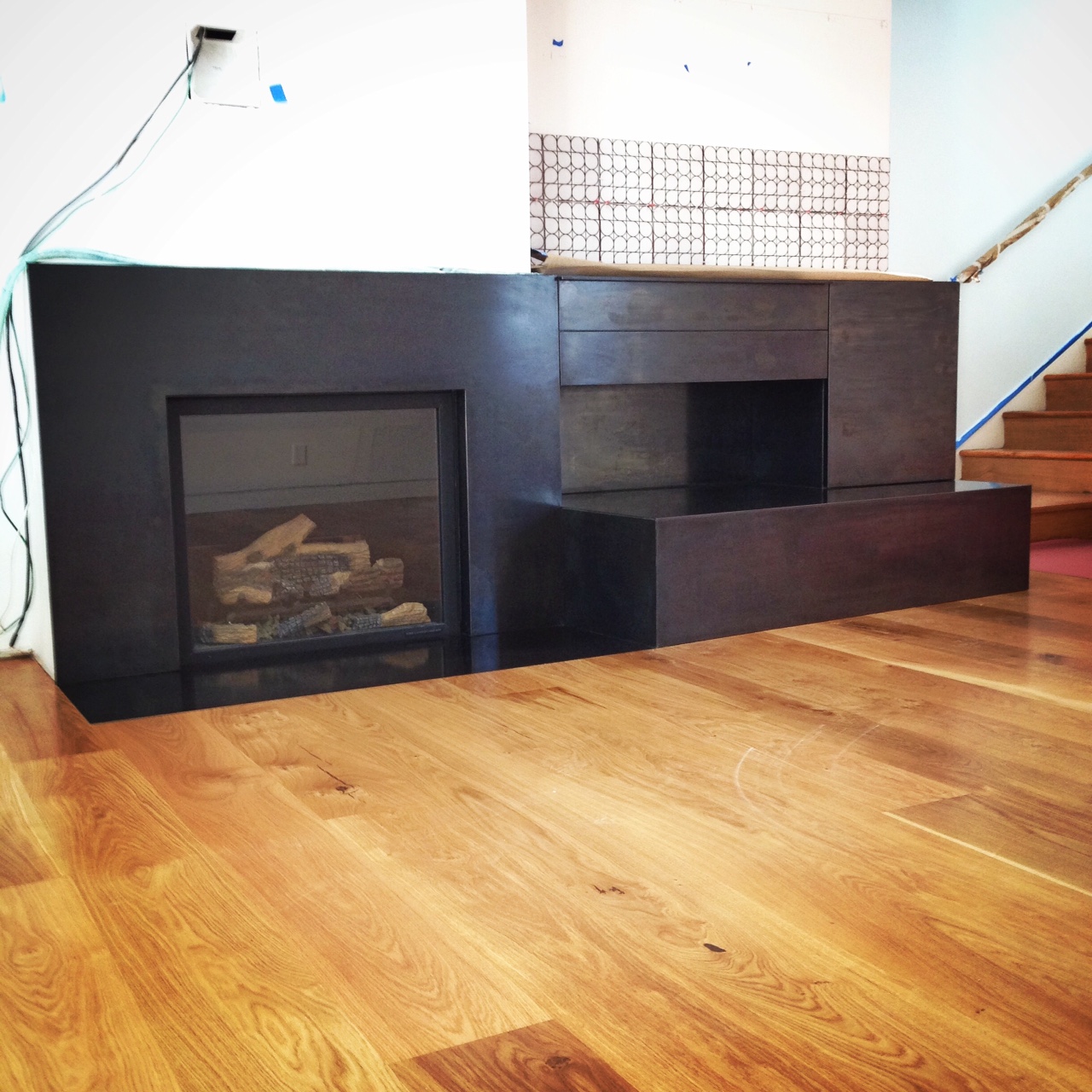 Steel Entertainment center and Fireplace
Blackened steel Entertainment center with fireplace, hearth and pop-out drawers. For Envelope A+D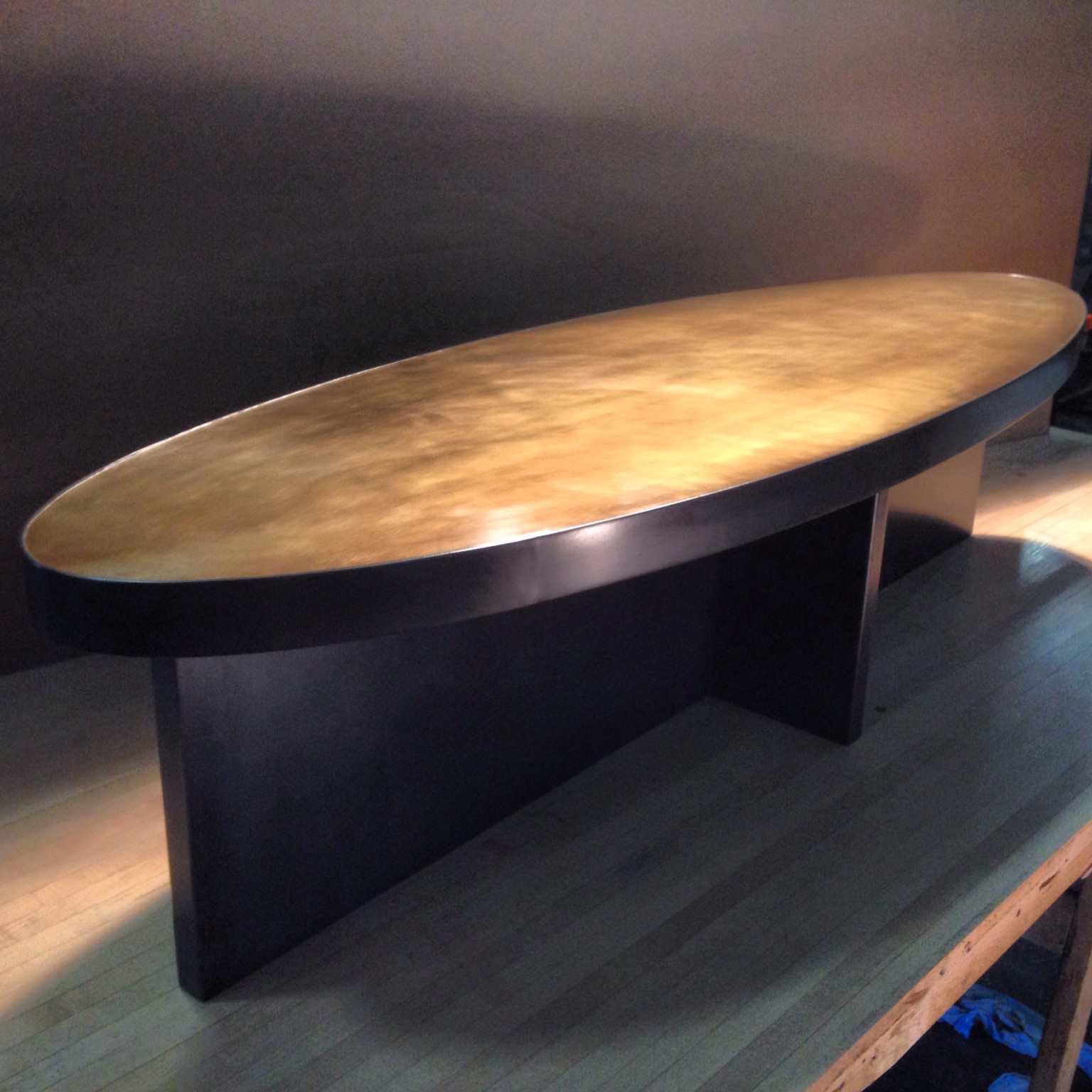 Brass Coffee Table
Oval brass tabletop wrapped in rolled steel, with a blackened steel base.
Partnered with Geremia Design for Private Home in San Francisco, CA.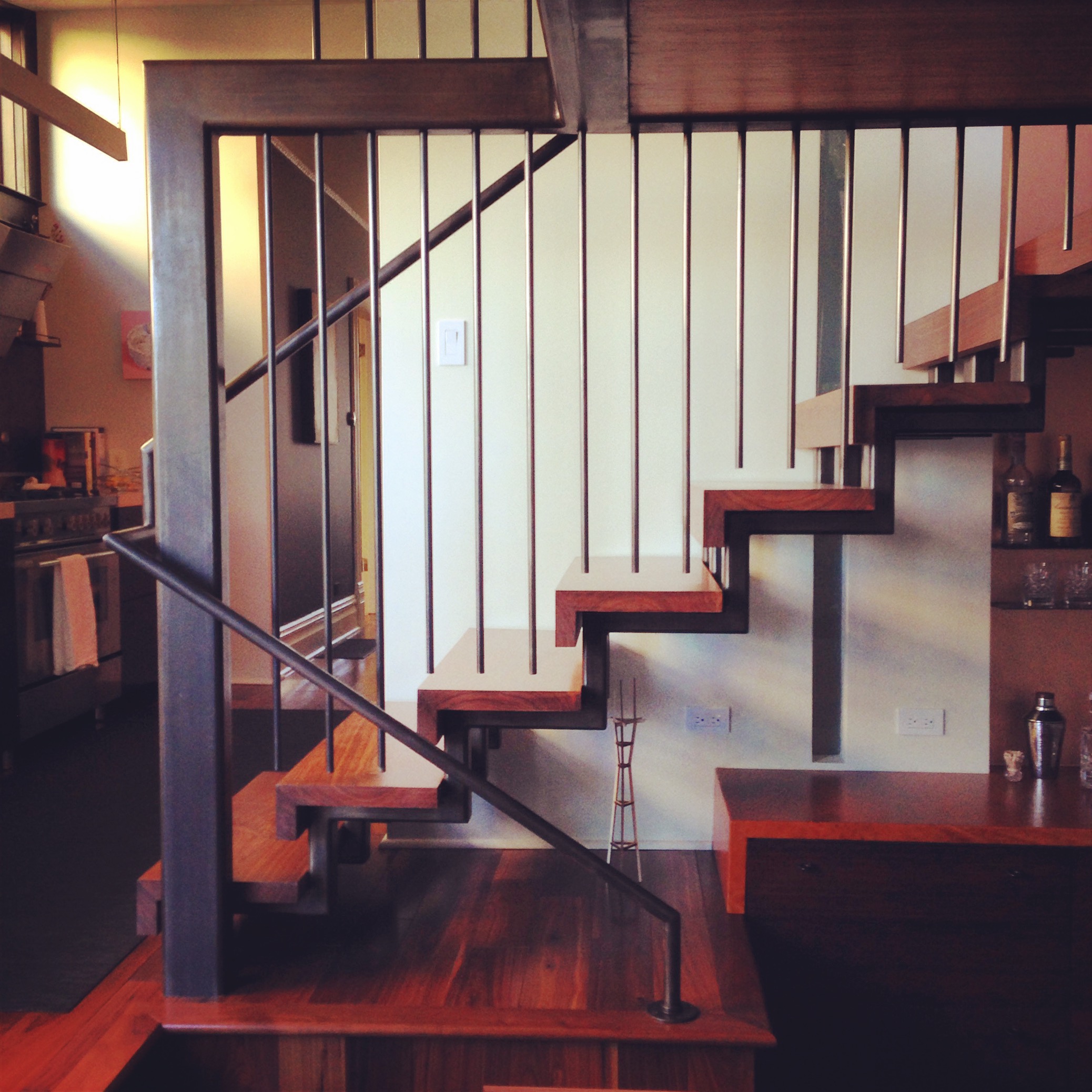 Pierced Steel Railing
Steel beam railing, pierced with cold-rolled steel.
Created for a Private Residence in San Francisco, California.
Floating I-Beam Staircase
Blackened steel floating I-beam staircase with Hickory treads and a pierced rod handrail.
Partnered with David Lewis Custom Building & Eisenmann Architecture.
Steel Clad Fireplace
Blackened steel clad fireplace surround.
Partnered with Lindsay Mason for private residence in Noe Valley, San Francisco.
Art Deco Staircase
Modified an existing 1930s Art Deco staircase with new blackened steel scrolls to meet building code regulations.
Partnered with 450 Architects for Presidio Apartments.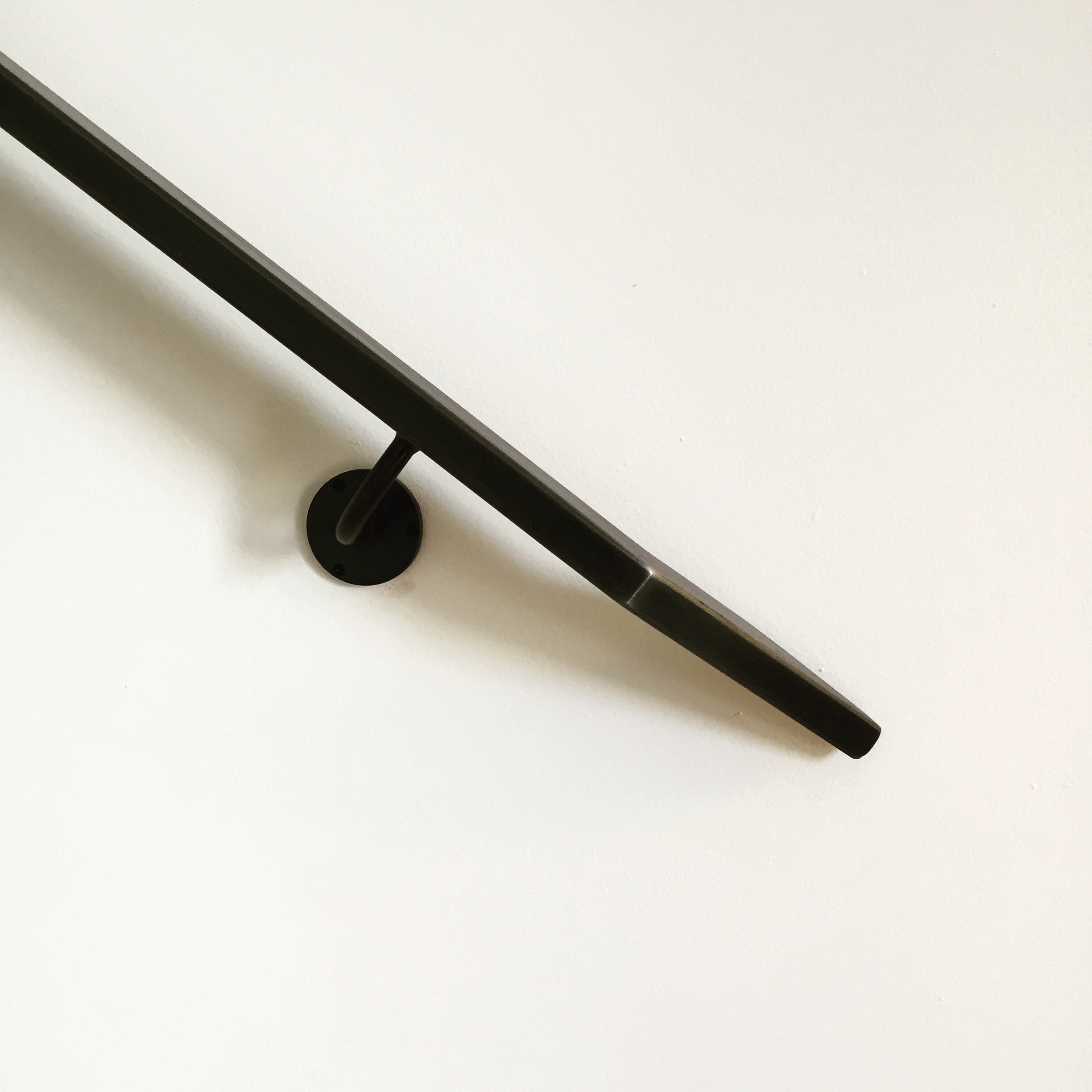 Blackened steel handrailing
Fabricated for a private residence. For designers Lynn K. Leonidas and Andre Faucett.
Steel Fireplace and Hearth
One of two blackened steel custom fireplaces.
Created for private residence in Palo Alto, California.
Stained Oak Dining Table
12-foot milk-white stained Oak dining table with blackened steel V-form base.
Partnered with Geremia Design for private residence.
Inset Steel Fireplace
Inset blackened steel fireplace surround into Carrara marble.
Created for private residence in Nob Hill, San Francisco.